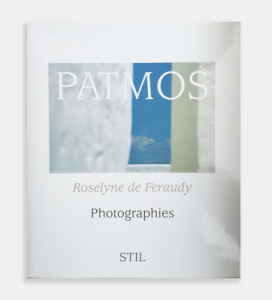 PATMOS
Patmos initiated me, taught me, beckoned me to look at it, again and again, as I ventured ever more deeply in its discovery. In this white city, white of a radiant whiteness, I wandered and sharpened my eye. Through these alleys full of arches and stairs, I steadfastly wandered my camera.
The tranquil blue of the sea accompanied me as I climbed up and down, untiring, in search of the light. The brightness of the day on Patmos is somehow more intense than it is elsewhere and light became my only subject, my only tension … I was in search of pure light, nothing but light.
---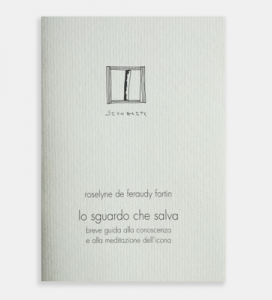 LO SGUARDO CHE SALVA
A friend had invited me to direct a meditation based on the contemplation of icons.
This short book, published in 1998, is a transcription of that meditation.
---
L'ICÔNE DE LA TRANSFIGURATION
It is after returning from a trip to Russia, where I had contemplated at length the icons in the Tretyakov Gallery in Moscow, that I started working on a research project on Christian iconography under the direction of Henry-Irénée Marrou. I had chosen to concentrate particularly on the representations of the Transfiguration of Christ. The result is this book, published in 1978 in the collection, ""Spiritualité Orientale" of the Trappist monastery of Bellefontaine.
---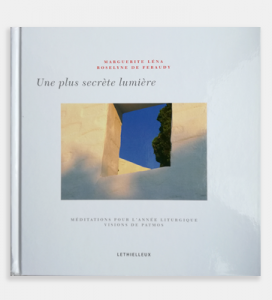 UNE PLUS SECRÈTE LUMIÈRE
When we open this book we embark on a journey whose stages we believe we know well. Nevertheless, under the guidance of Marguerite Léna and Roselyne de Feraudy, each feast becomes what it was at its origin, in the time before sclerosis-prone traditional images and practices: a "mystery", a moment when the Lord visits us and brings us together, a source of meaning, which transforms the time itself from which it springs.
This perpetual resurgence of newness is clearly manifested here in the method adopted: everything in life and in Scripture can serve to bring out its initially "secret" light.
This book can be reduced to a simplistic reading which would be to walk through it as through a gallery full of beautiful religious pictures and then to close one walks out of a museum, certainly in admiration, even moved, but fundamentally unchanged.
These "contemplations" while evoking scenes are not pictures but doors. We are led before each of them. Behind them stands the Lord. It's up to us to knock or to open when it is he who knocks, at a given time of the year, at a given time of day or night.