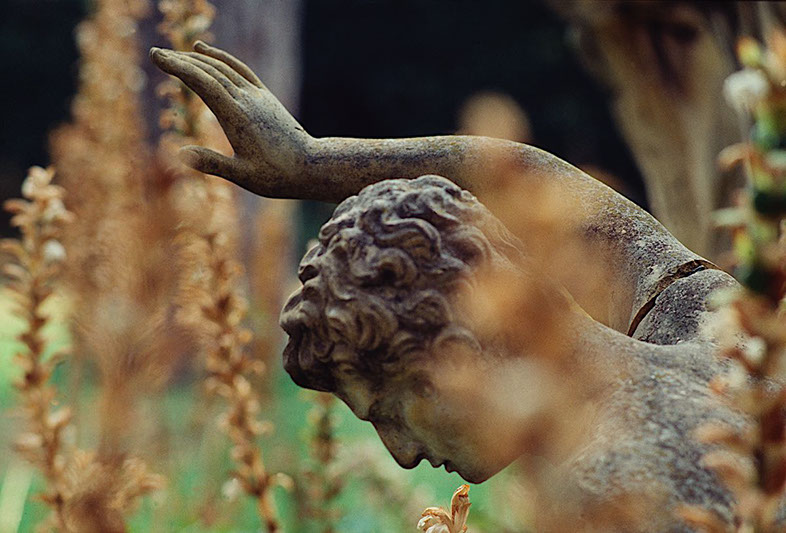 Over the years, I've wandered through Rome, sometimes in the company of angels for I'm sure that my wanderings were the fruit inspiration and not of happenstance. In this city where I've been living for more than thirty years, I've walked in the places which spoke most to me such as the banks of the Tiber, the gardens, running after "the sort of beauty which to which one is most sensitive".
The Tiber flows outside my door, the companion of my walks. He looks at me and I look at him and his multi-mirrored eye seduces me. He's an artist: his waters reinvent the city and transform it at all times of day. And, presto, everything loses consistence, volume form. The river ignores the stone, the marble, matter and there's a recasting, a renewed space for new architectures, not created by the hands of man but arising out of the sand and gold of the refracted light. And so it is for Hadrian's Mausoleum, Bernini's angels, St. Peter's cupola espied one day while sitting on a river-boat.
  Many years ago, walking though the gardens of Villa Medici, I discovered the fountain of the Niobe, the famous garden of the Niobe created by Balthus from an antique molding. But, of them all, the garden, which is dearest to me is the Botanical Garden. I like to walk there at all seasons, to be surprised by the first signs of spring or by the colored variations of the Fall.